ABOUT PRESTIGE
Prestige Realty LLC is a company unlike many. Its origins are grounded from a vision of making a difference, born out of an entrepreneur's dream to service the needs of a growing interest of international clients looking to invest in Hawaii. Even before concierge services became a buzz word, Principal Broker Jacqueline Liu had already founded the Welcome to Hawaii Organization LLC in the nineties, whose mission was to assist foreign students and immigrants in making the transition to the islands a positive experience. From that platform, Prestige Realty was launched, providing highly personalized relocation, concierge and real estate services for clients world over.
Today, Prestige Realty LLC has grown to become the real estate agency of choice. From the first time homebuyer to the most discerning clientele seeking a luxurious lifestyle, our aim is to simply create a memorable partnership with our clients to help them achieve their real estate goals. More than just customers, our clients have become an integral part of our extended family, whose trust we strive to earn through sound business practices, a proven track record, impeccable work ethic and exceptional service. It certainly becomes a point of pride when they elect to grow with us through the years.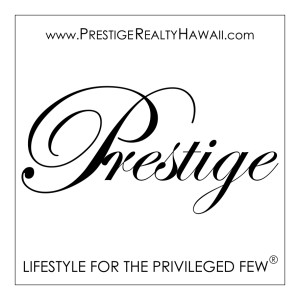 Regardless of where you're at in life with your real estate demands, we have a cohesive team of highly dedicated, caring and competent, bilingual professionals, who stand ready to offer you an experience tailored to your needs. To us, every client is considered a VIP and we would do what it takes to ensure that you receive the utmost level of personal service and support. In finding you the perfect home, managing your investments or augmenting your portfolio assets, exceeding your expectations, and in turn, receiving a referral, are the true measures of our success and our greatest legacy.
Contact us today so that we may have the opportunity to serve you and only your best interests, with respect, integrity, expertise and care.